"An idea whose time has come."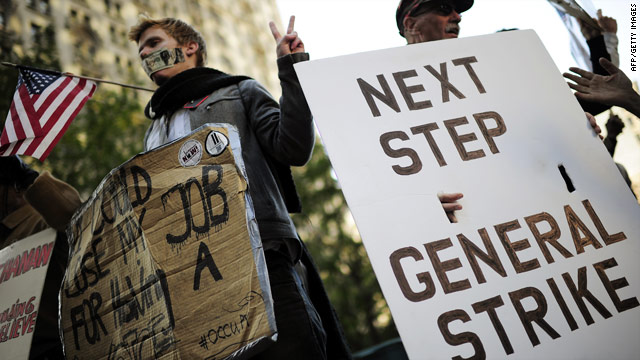 Heather Gautney is a professor and sociologist at Fordham University. I attended her classes in undergrad, and was pleasantly surprised to find her reflections on the movement making into the press. Actually, she has written about anti-globalist movements for years. Check out the
rest
of the article if you found it interesting. Here's a snippet:
Unlike protests organized by centralized movement organizations or political parties, in which placards and message tend to be standard, Occupy protests involve a broad diversity of groups, movements and messages, in keeping with its identity as a movement of "The 99 Percent." Such events are crucial to the continued visibility and spread of the movement, but only insofar as they remain contentious, and not riotous.